ROCHESTER, N.Y. – Stephen Edgett (St. John Fisher College) sparked a pair of rallies as the Wings won their first game of the season, 10-1, over the Monarchs in Interstate Collegiate Baseball League action at Towers Field on the campus of the University of Rochester.
Tied at one in the fourth inning, the Wings (1-4) sent seven men to the plate and scored three runs on four hits.
Edgett ripped a one-out, ground-rule double to center field. Ben Martin (St. John Fisher College) singled to right field and drove in Edgett as the Wings grabbed a lead they did not surrender at 2-1.
Martin stole second base and scored on John Faynor's (Genesee Community College) double. Jacob Heredia (Monroe Community College) singled. Colin Coykendall (Monroe Community College) brought in Faynor with a fielder's choice.
In the bottom of the fourth inning, Jayson Faynor (Genesee Community College) came in relief with runners on first and second and one out. The sophomore right-hander induced a pop-up to shortstop Justin Graham on back-to-back batters to get out of the jam.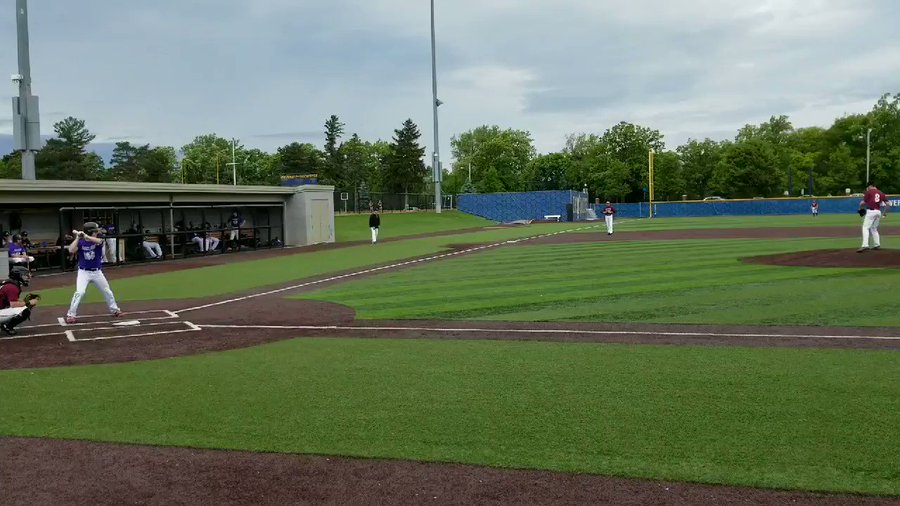 Edgett singled up the middle and drove in Ryan Hill for the first run of the game in the opening frame. For the game, Edgett was 2-for-2 with a walk and a pair of RBI.
On the mound, Edgett hurled 3 1/3 innings of one-run ball to earn the victory. The senior right-hander allowed four walks and struck out three batters on 56 pitches to lower his earned run average to 2.63.
Graham and Thomas Pasquale both collected a base knock, a walk, a pair of RBI and scored a run in four plate appearances. Pasquale's walk came with the bases juiced as the Wings extended their lead to 5-1.
Graham's lone hit was a two-out, two-run single up the middle in the seventh inning to give the Wings a commanding 8-1 advantage.
Heredia went 3-for-4 at the dish and hustled for a run-scoring, infield single to cap off a four-run seventh inning.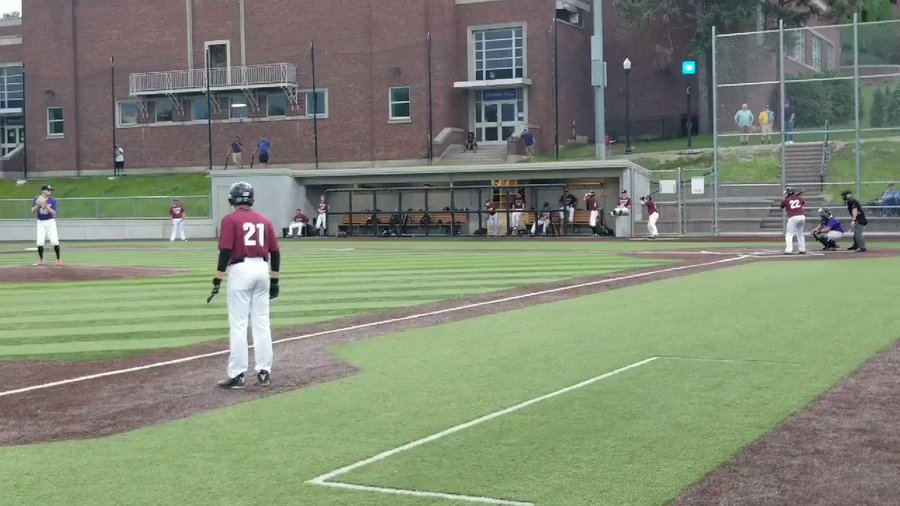 John Faynor and Martin both were 2-for-4 at the plate. Frankie Santiago Colon (Finger Lakes Community College) collected two hits in three at-bats and scored a run. Hill and Jordan Maher (SUNY Fredonia) both connected for a hit and crossed the plate twice.
For the Monarchs (2-5), Marty Williams ripped a single to right field on the first pitch he saw and drove in Shane Hake (Elmira College) to tie the game in the bottom of the second inning.
William Porter (Rochester Institute of Technology) ripped a double down the left field line in the first inning and drew a pair of walks in three plate appearances. Tyler Cyrus (John Carroll University) and Tyler Broderick (Keuka College) both collected a hit in three at-bats.